Meet The Team
We are known for our passion, expertise, customer service (and sense of humour!).
Ailsa Atkins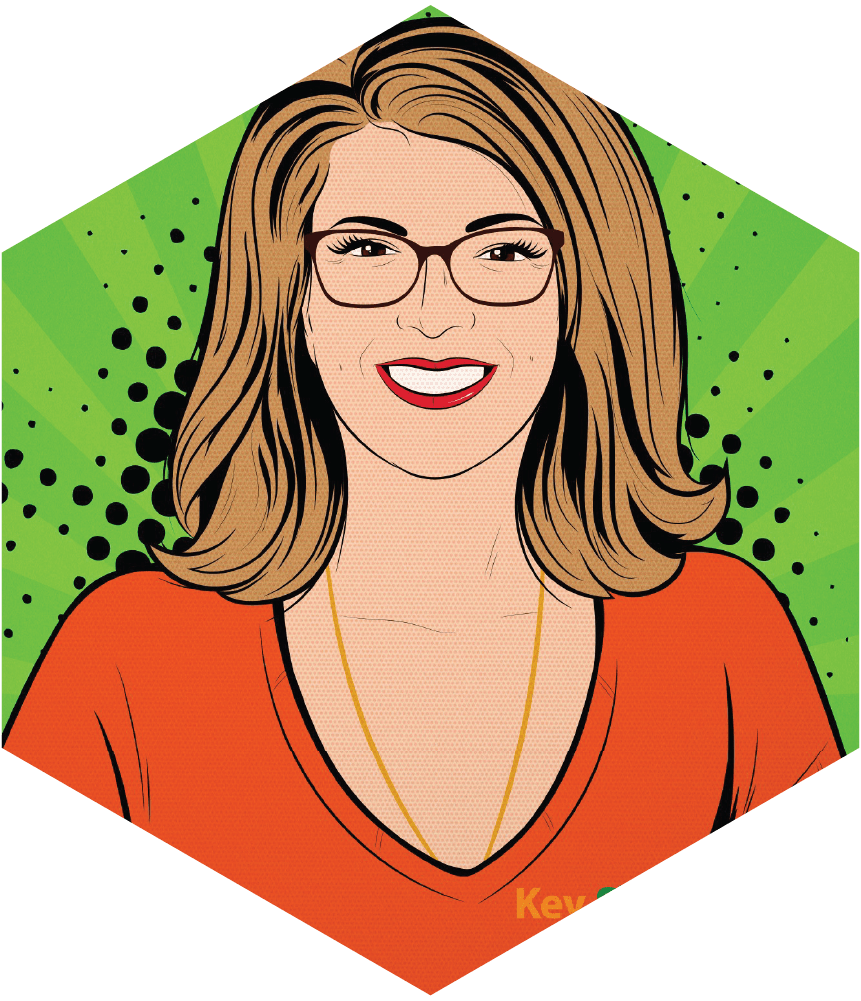 Ailsa has a honours degree in Psychology and post grad certificate in Professional Recruitment Studies, both gained in the UK.  She began her recruitment career in Scotland in 2000 before moving to London to work for one of the UK's leading recruitment companies.  She had a 6 month stint in Perth, Australia before coming to NZ and finding her feet in Trade and Industrial recruitment.
Ailsa found her passion in trade recruitment, helped by the fact that most of her family are in the trades or engineering careers.  Alongside Beccy Lane she founded Key Skills Recruitment in 2007 with a vision to ensure that job seekers were treated with respect and given every opportunity to advance their careers in the direction they chose.
Their approach has seen them help thousands of employees find work with hundreds of employers in the Wellington region.  and although we are a temporary recruitment firm, many of these solutions are now permanent in nature.  It's not just about finding jobs though, we are proud to have an active apprenticeship program as well as a strong involvement in local groups helping those without work experience.
Ailsa is a very proud kiwi even although she can't shake that broad Scottish accent!  She is Mum to two fabulous boys and wife to Cliff, they have a lifestyle block where the chickens and sheep keep them busy outside of work.  Call her on 0276179653 or email at ailsa@keyskills.co.nz
Beccy Lane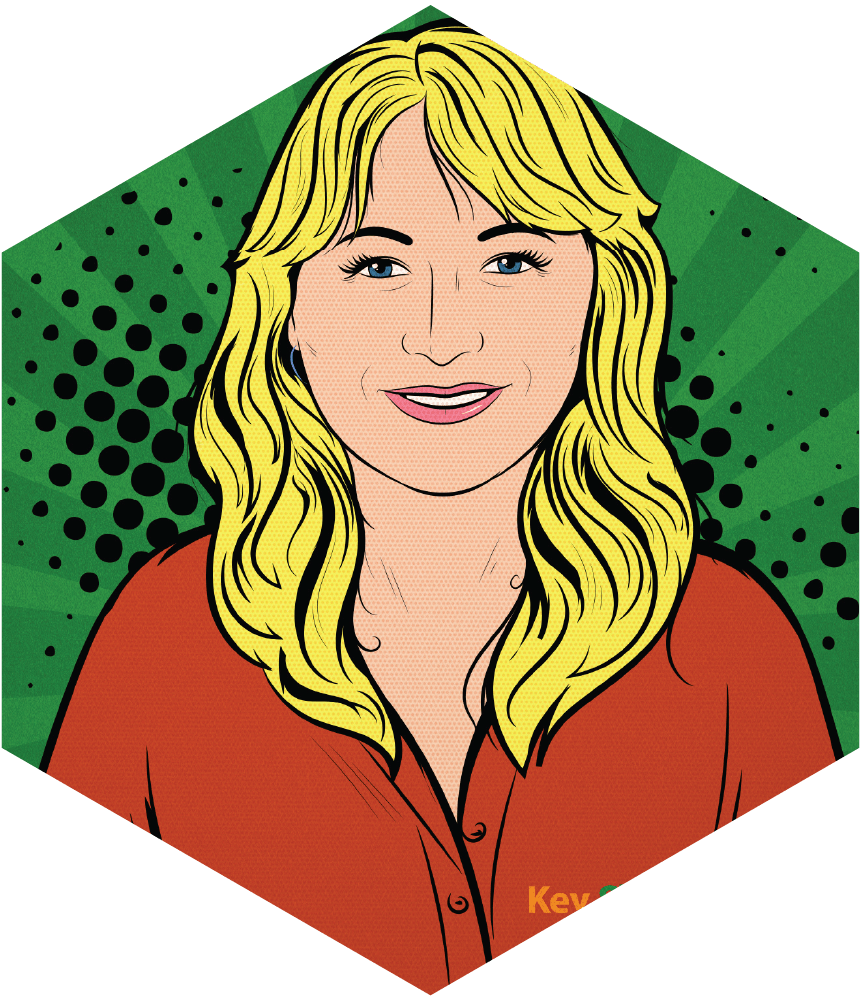 Beccy began her Recruitment Career in November 2000. She was a Field Officer for an engineering training company in Australia, she managed a portfolio of clients and apprentice engineers for 2 years. She absolutely loved this position and especially enjoyed working in the Industrial Sector.
2002 brought her back to Wellington and she started in industrial recruitment. This was her 1st experience with a temporary employment agency and it didn't take long her to hit the ground running. In March 2005 she began working alongside Ailsa McGavin (now Atkins) a dynamic duo grew quickly! Growing frustrated by some of the limitations of working for other people they decided to take the plunge in 2007 to launch Key Skills Recruitment.  Beccy's family were an amazing support to them during the early days, her Father's 45 years in business gave them great insights into the do's and don'ts of business ownership.
Beccy spends her time outside of work on the Kapiti coast looking after her sheep and horses, as an avid animal lover it's safe to say this is her happy place.  Call her on 0274444584 or email at beccy@keyskills.co.nz
Josh Galuszka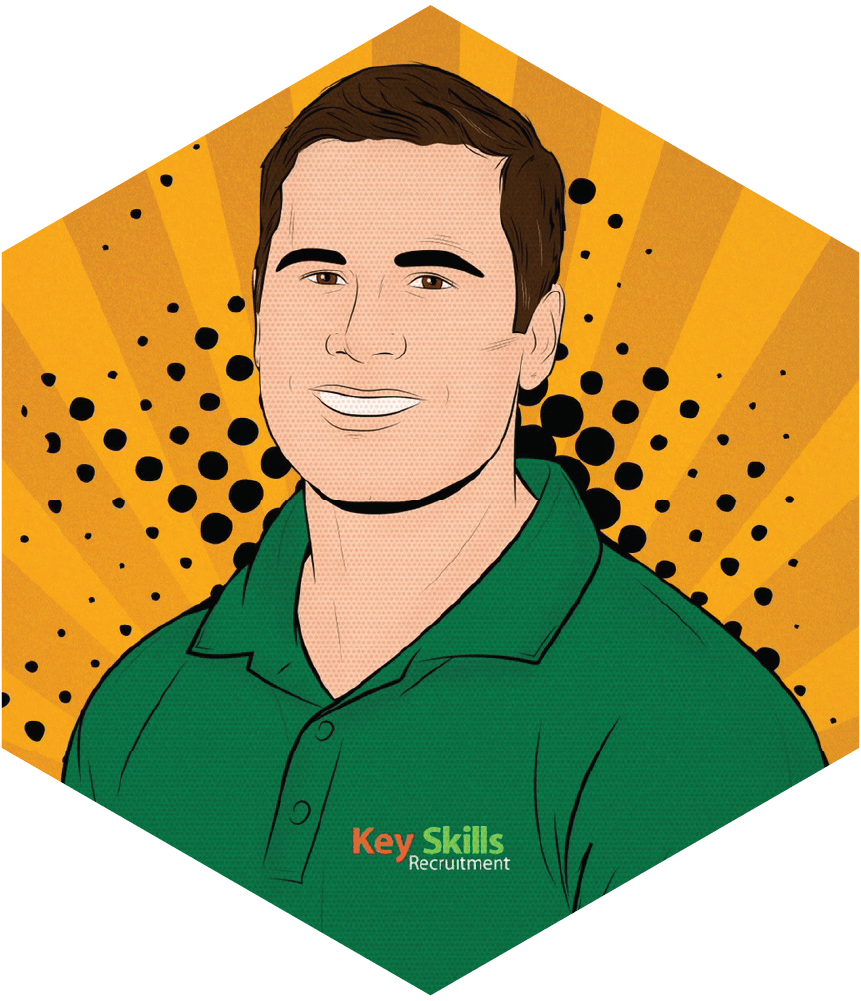 Josh has an honours degree in Human Geography and English literature.  He was the first person Key Skills employed, and for good reason!  Josh has been recruiting Carpenters in the Wellington region since 2002 there isn't many people that can swing a hammer in this neighbourhood that he doesn't know.  He has been hugely instrumental at getting Key Skills to where it is today.  His tenacity, loyalty and energy is something both owners are incredibly grateful for.  He heads up the Construction team and helped several younger consultants to learn the ropes.  His latest recruit is Jordan who looks after our construction labourers, between them they help hundreds of builders and labourers find and retain work.  He also looks after several apprentices, a task he is particularly passionate about.  So much so he developed his own app for apprentices (Record of work) ROW allows apprentices to record images, unit standards and notes of their practical work on their phone so they can have a running work diary ready to show their assessor in their pocket.  This is an award winning app has transformed many apprentices learning.
Outside of work Josh is a family man with 2 gorgeous kids, he loves to hunt and to stay fit.  He also plays for NZ's parliamentary rugby team, For a quarter of a century, the New Zealand Parliamentary Rugby team have taken to rugby fields around New Zealand to raise money and play some bi-partisan, nail-biting games of our national sport.  We are pretty sure a highlight for Josh was playing against Ashley Bloomfield in his beloved Wainui in 2020.  Call him on 021590066 or email josh@keyskills.co.nz
Wendy Wallace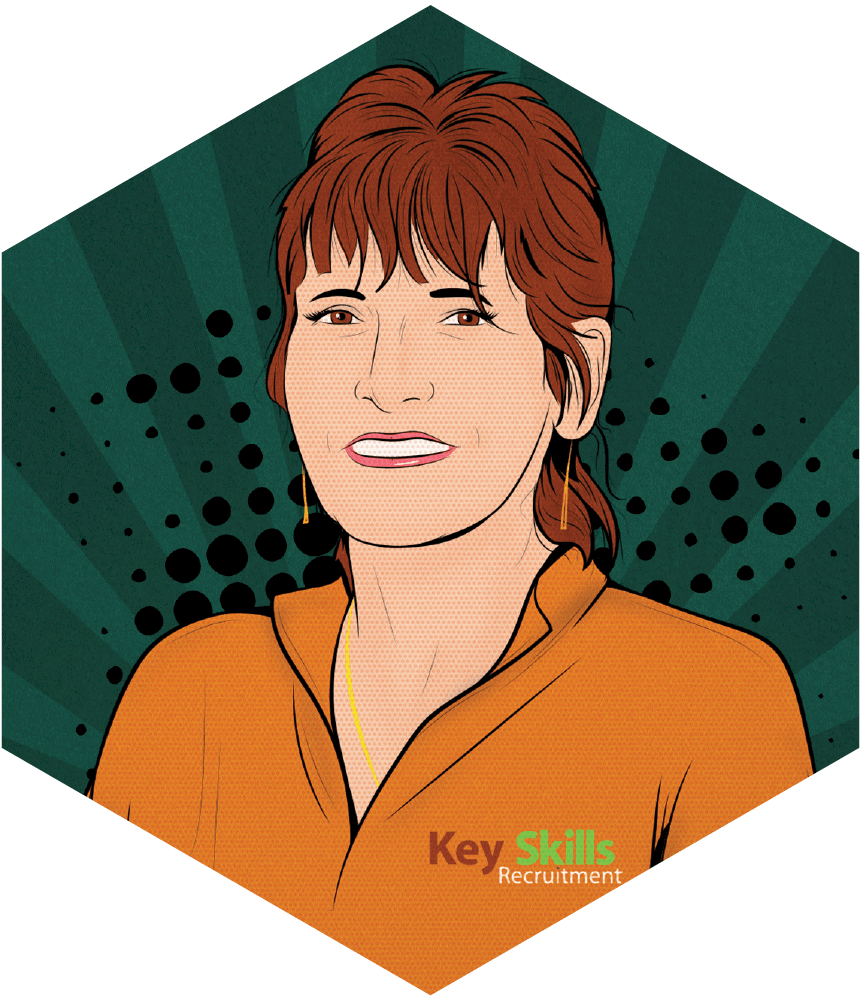 Our beloved Wendy has been with Key Skills since 2011.  She is our payroll and accounts guru.  As solid as a rock and able to spot an admin error at a 1000 paces!  She processes all of our timesheet and invoices and there isn't much she doesn't know about payroll issues.
Wendy's background is as a Payroll administrator in the Construction industry so she understands our people and their requirements better than most.
In her free time she is generally to be found in her sewing room or helping her family with their homes.  This woman can plaster, paint, build, break concrete, landscape…. You name it she can do it!  Call her on 0211997733 or email accounts@keyskills.co.nz
Lamasi Sanele (Muss)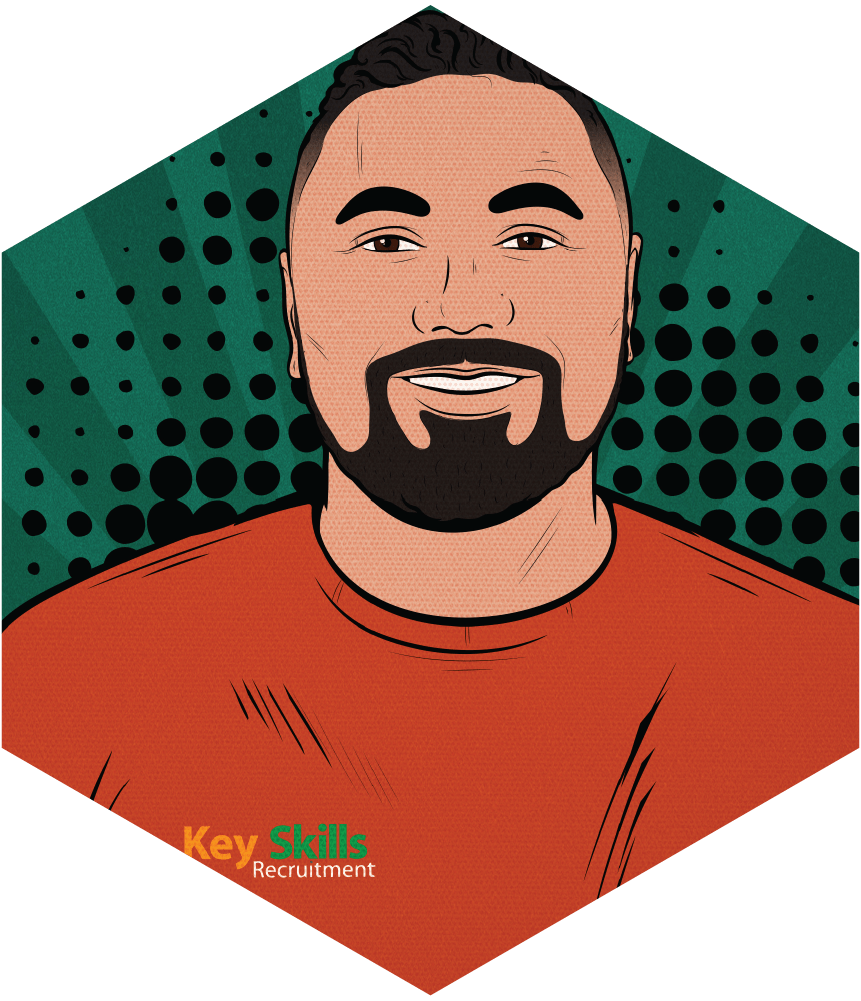 Muss arrived with us in 2019, he followed in the footsteps of his best mate Mani who was moving on from our Manufacturing division.  He came to us with no recruitment background but has shown himself to be a natural!!  Muss worked in merchandising for the wine industry within supermarkets, there isn't much he doesn't know about booze!  He is an excellent salesman and people person, is unflappable under pressure and an all-round good bugger.  He works with Becs looking after our temps in our manufacturing and logistics division and between them they are phenomenal team.
His nickname in rugby circles is "Harry Potter" as he was apparently magic on the rugby field in his time.  He now spends his time coaching kids to be as good if not better!  Call him on 021368813 or email at lamasi@keyskills.co.nz
Liam Va'ai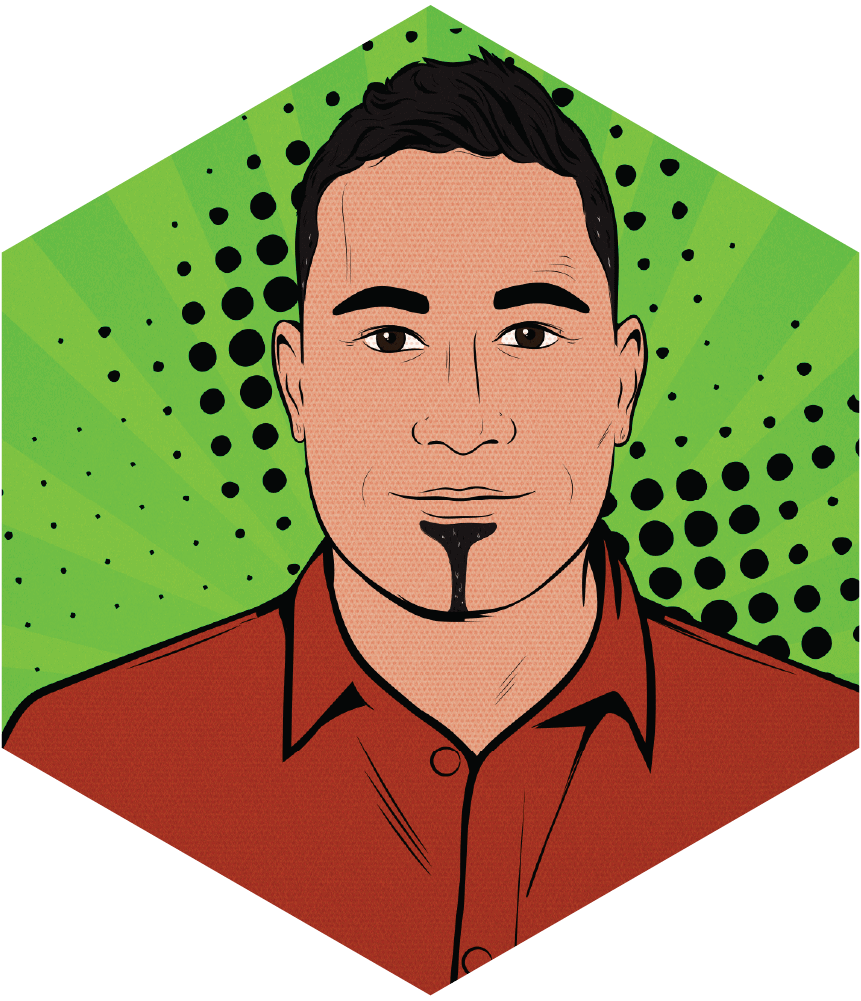 Liam started in recruitment in 2007 working in the temp industrial sector in Wellington.  Before that he was a youth worker for the salvation army which has stood him in good stead for his career ahead.  Liam joined the Key Skills team in 2019, after working for a couple of different agencies he feels as if he has found his niche in a team that really appreciates him.  A consummate professional, Liam always does what he says he will do!  Liam offers solutions for his clients and temps, even if those solutions don't directly benefit him he will always offer his best advice.  Liam works with Muss and Becs specialising in our engineering sector, he finds temporary and permanent employment opportunities throughout the Wellington region.
Outside of work Liam enjoys coaching kids rugby, touch rugby, basketball etc.  He loves music and if you search hard you may find a link to one of his early performances!!!!! Call him on 021786989 or email liam@keyskills.co.nz
Rebecca Francois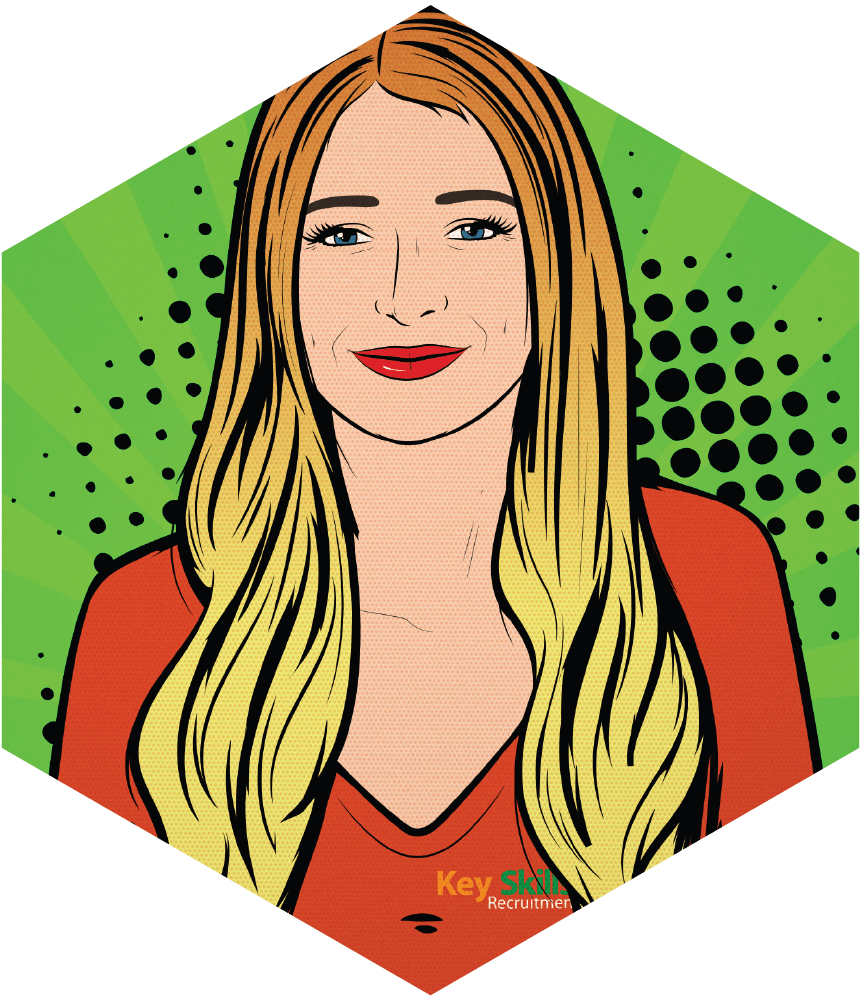 Becs started in recruitment in 2006 with a small Lower Hutt recruitment firm specialising in administration and manufacturing.  She looked after some very large clients in the area including government departments.  She started with Key Skills in 2015.  In the office we always say there isn't a job Becs can't fill…… and they stay filled!!  She has an incredible track record for ensuring people gain and keep their employment.  She makes great matches and has transformed many careers.  As well as temporary solutions she fills many permanent positions too.  In these instances our clients show their faith in Becs to get the right person first time.  She works alongside Lamasi and Liam and keeps us all in line!
Outside of work her dog Buddy is her pride and joy along with her two grown up kids. Call her on 021350919 or email rebecca@keyskills.co.nz
Ryan Hunter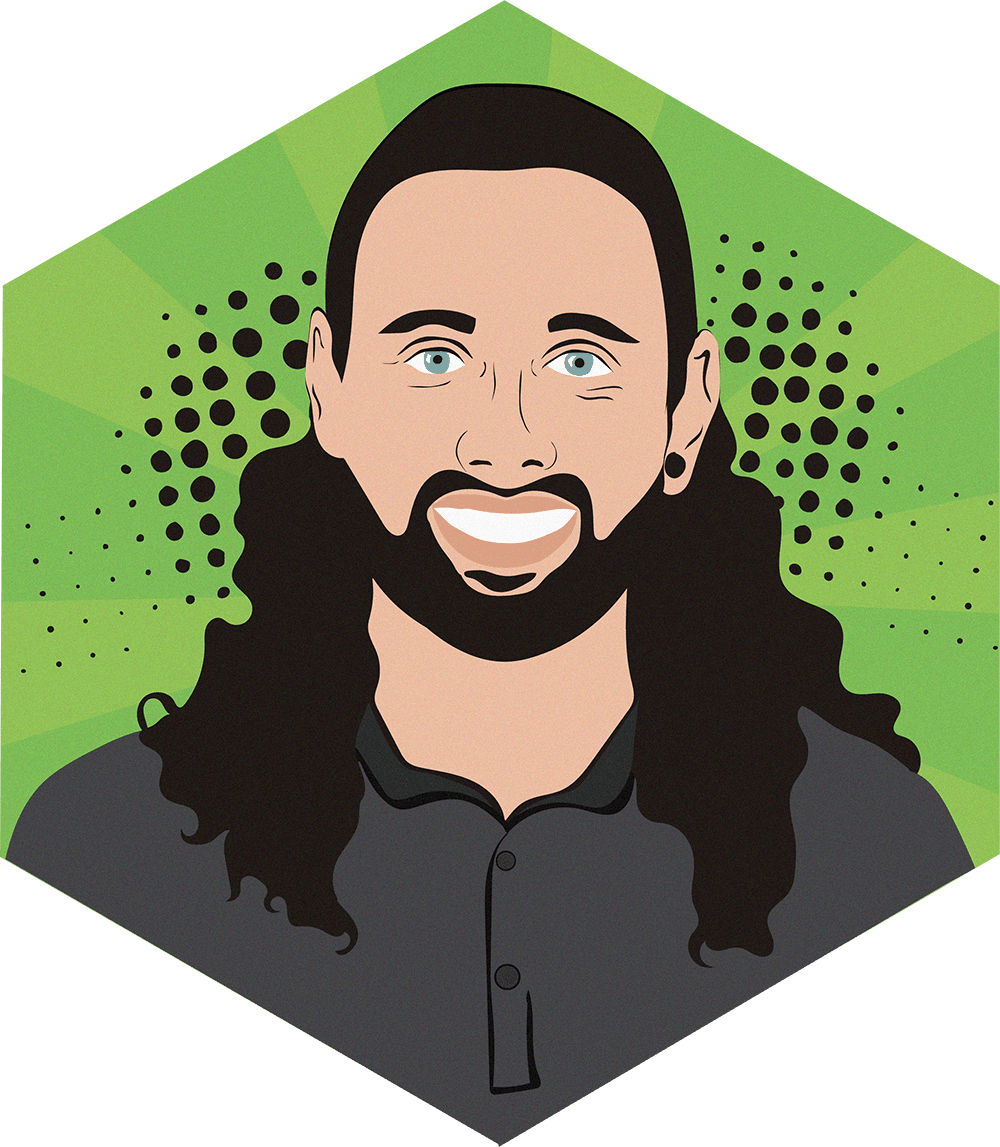 Ryan started at Key Skills on the tools for one of our construction temps back in 2020 and he quickly shot up the ranks from labourer to right hand guy for the site foreman. With his robust work ethic and spritely attitude he quickly stood out for the team at Key Skills. It was an easy decision for them to invite him into their office when an internal role become available in mid-2021.
Ryan has a huge personality and has an amazing ability to relate to both candidates and clients and takes great pleasure in finding candidates for our available roles. Ryan works within our construction team alongside Josh and Sarah and is responsible for resourcing talent and looking after our social media platforms.
Call Ryan on 0223247030 or email at Ryan@keyskills.co.nz